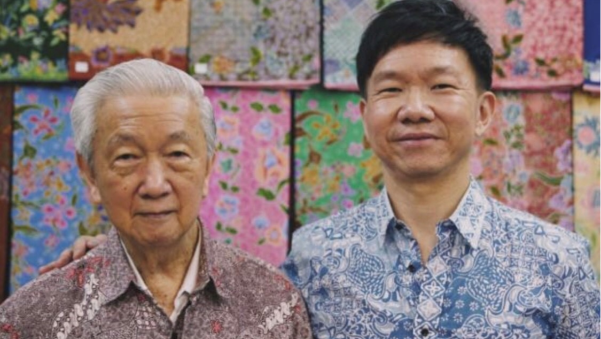 About Wellie Batik Fashions
Established since 1978, my dad - customers call him Uncle Wellie, 92 years old this year, still actively on his sewing machine, making dresses, aprons, pants, skirts and other wide range of apparels. I'm the 2nd generation, to continue his business and the love of batik for as many years as I can.
The History of Batik.
From the Javanese origin the word batik is taken. The word 'ambatik' means to mark with spots or dots.  In a wider sense, it signifies drawing, painting or writing.
Most experts believe that Indonesian Javanese batik is one of the most intricate designs that are ever created. Based on the data and the findings, this kind of batik design possibly existed after the creation of finely woven cloth. Some people believe that batik was a part of Javanese royalty's life because some patterns were created only to be worn by the noble people. It is also possible that the royal life inspired the creation of the design and pattern. Since the noble families were also recognized as the patrons of the traditional arts, the development and the creation of many designs and patterns of batik managed to flourish.